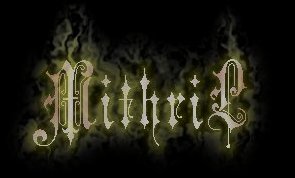 Welcome to the new and improved Mithril-website ... Quite a few changes have happened, enough apparently to change to whole website and give it a new look ...

Since our lineup changed drastically we felt as if this was a new start ... So click one of the three subjects in the menu, and you will be taken there ...

Enjoy thy journey and don't forget to sign our guestbook !!